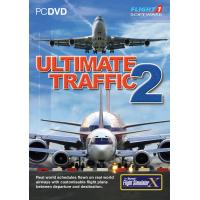 Flight1 Software's popular FSX AI traffic add-on Ultimate Traffic 2 has been updated to include a more recent snapshot of daily and weekly airline traffic schedules from Winter 2011.
Available as a low cost upgrade to either the download or boxed versions of the software, more details and purchase information can be found at the Flight1 website here.
The boxed version of UT2, from Flight1 Europe, is available via simMarket.