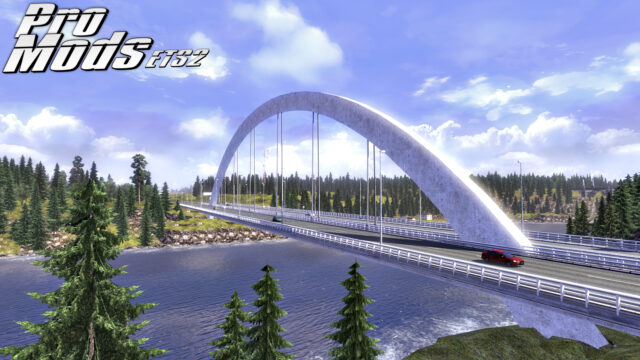 Released during this month of August, ProMods members finished their Scandinavia expansion free map for Euro Truck Simulator 2.
It's one of the most exciting mod for ETS2 : it will add many new cities in Northern Europe, covering Denmark, Finland, Sweden and Norway… with ferries, highway tolls in Norway. Each country has its respective roads signs, cars identifications, down-town cities style, bridges or other main landmark like Scania manufacture ! Register and download for free at http://www.promods.net/index.php.
Meanwhile, at SCS Software blog, get some news about the upcoming Going East expansion, and the new Volvo FH Series truck under development.