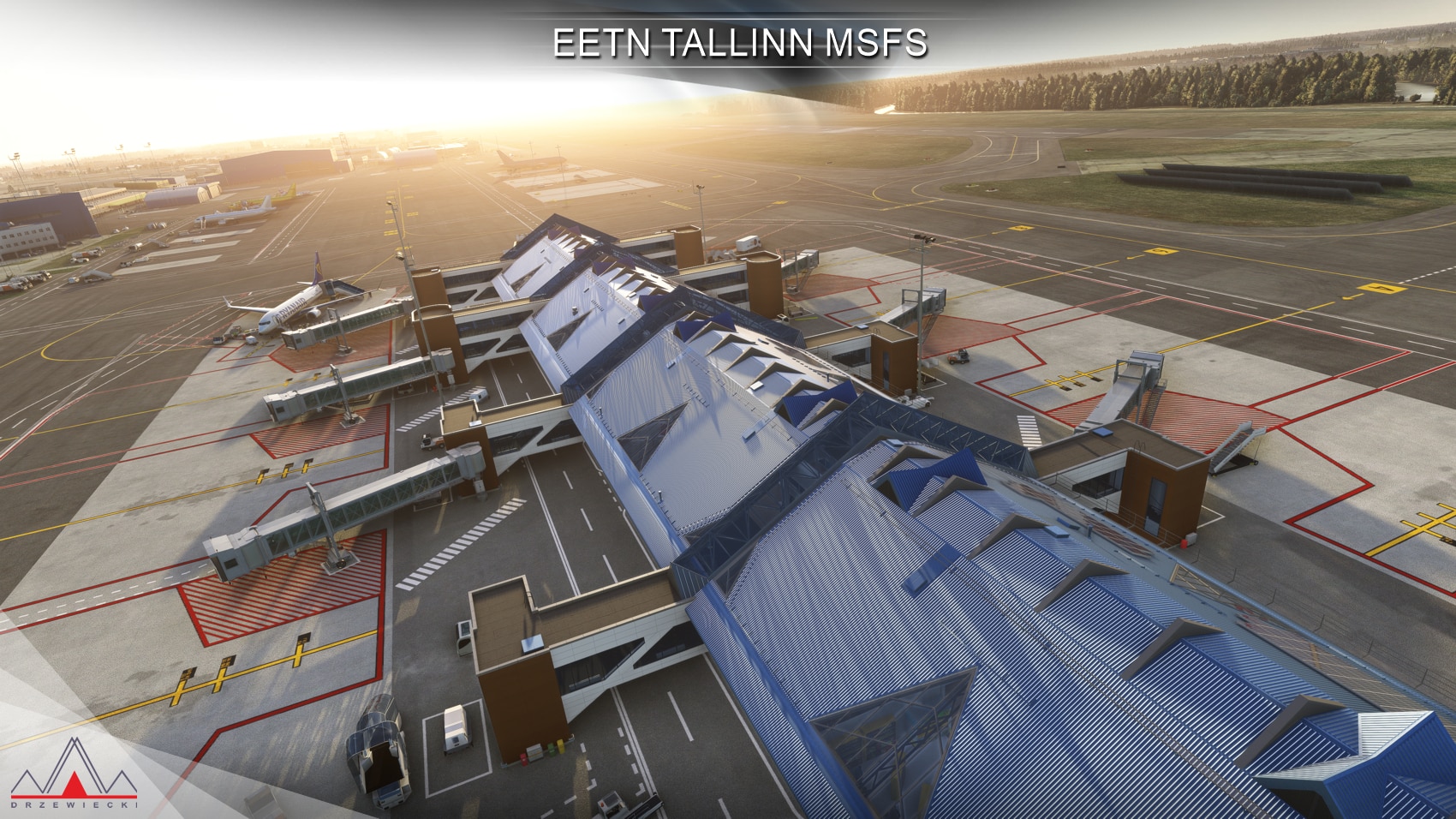 Drzewiecki Design is a well-known and respected developer of high-quality scenery add-ons for flight simulators, and their brand new title EETN Tallinn MSFS product is no exception. This scenery offers a detailed and accurate depiction of the main airport in Estonia and surrounding area in Microsoft Flight Simulator, with a focus on realism and immersion.
In terms of the actual scenery, EETN Tallinn MSFS is incredibly detailed and immersive. The airport itself is modeled with great accuracy, with numerous custom buildings, terminals, and other features that help bring it to life. The surrounding area is also well-represented, inclduing Tallinn city, with accurate terrain, roads, and other features that make the whole area feel like a real place.
Complete your collection of Drzewiecki Design's titles with Tallinn that will make you have a very detailed scenery in the Baltic region.
And with the added convenience of Siminstaller technology, it's never been easier to install and enjoy this fantastic scenery! That makes installation and setup a breeze. Siminstaller is the powerful solution of simMarket store streamlines the installation process and ensures that all necessary files and components are installed correctly and automatically in MSFS by just clicking on 1 button. And when updates are pushed by the developers, they are quickly validated by the store in the minutes after the upload. Then, updates are notified in-app to the customers who can retrieve the new version automatically again.