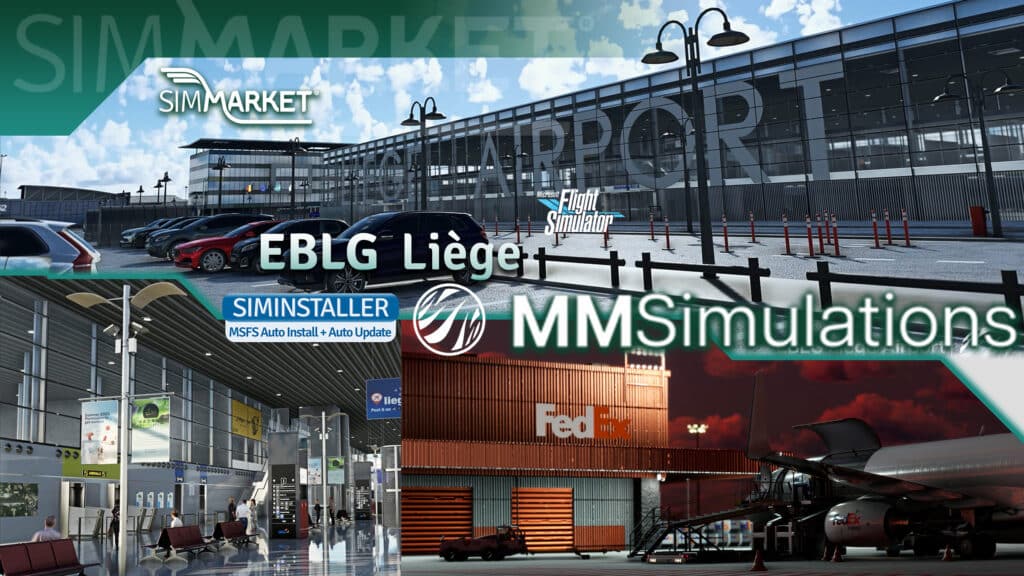 Welcome in Belgium and discover Liège EBLG, the perfect platform for both commercial and freight operations with intensive traffic. Get prepared for an ultimate rendition with HD textures, plenty of details, excellent terminal interior design in the new scenery of MM Simulations – EBLG Liège Airport MSFS. It is definitely worth checking out!
This add-on scenery for Microsoft Flight Simulator offers a stunningly detailed and accurate depiction of Liège Airport, one of the busiest cargo airports in Europe. With MM Simulations – EBLG Liège Airport MSFS, you'll get access to high-resolution mappings, custom buildings and objects, and realistic night lighting that all come together to create a truly realistic experience. We share the passion in our flight sim hobby, at least for curiosity, enjoy their trailer and beautiful screenshots, this add-on is sure to impress.
And the best part? You can purchase MM Simulations – EBLG Liège Airport MSFS conveniently from SIMMARKET, and benefit of Siminstaller : easy and quick install, instant delivery of future updates directly in MSFS !
💻 With Siminstaller = MSFS Auto-Install and Auto-Update via SIMMARKET app
If you want to see the airport in action, watch the first look streaming of CptCanada via YouTube