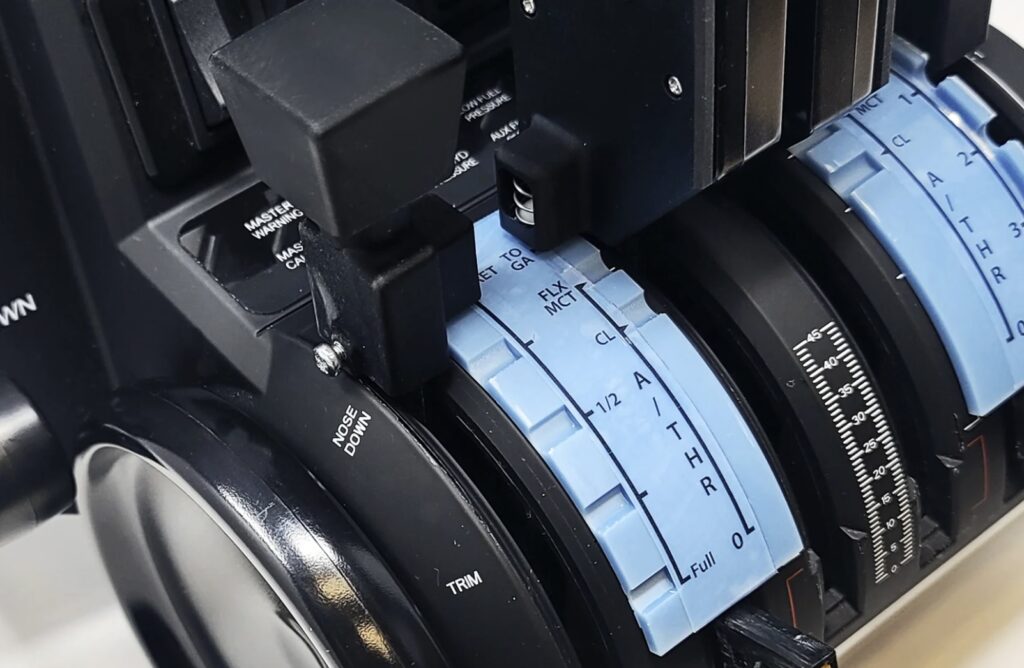 The Airbus A319/A320/A321 Throttle Quadrant Add-Ons is new a kit designed by ProDeskSim to enhance the realism of the flight simulation experience for users who own the Bravo Throttle Quadrant of Honeycomb Aeronautical.
This kit includes two throttle handle knobs, two reverser handle knobs, an axially spring-loaded flaps lever with an internal spring, two throttle detent panels, and installation screws. The product is compatible with airplanes that allow for throttle detent calibration, but the buttons on the product are not functional.
The add-on have been tested and validated with various aircraft models : Fenix A320 in MSFS and Toliss Airbus series in X-Plane. It's not compatible with FlyByWire Simulations A320neo and the A320neo stock by default in MSFS due to the impossibity of calibrating the throttle detent position.
It can be shipped in many countries worldwide, and the price of the add-on set depends on your country and currency, for example :
GBP 56.00 + shipping
EUR 63,95 + shipping
USD 69.00 + shipping
Of course, the Honeycomb Bravo throttle quadrant is sold separately and required for use.