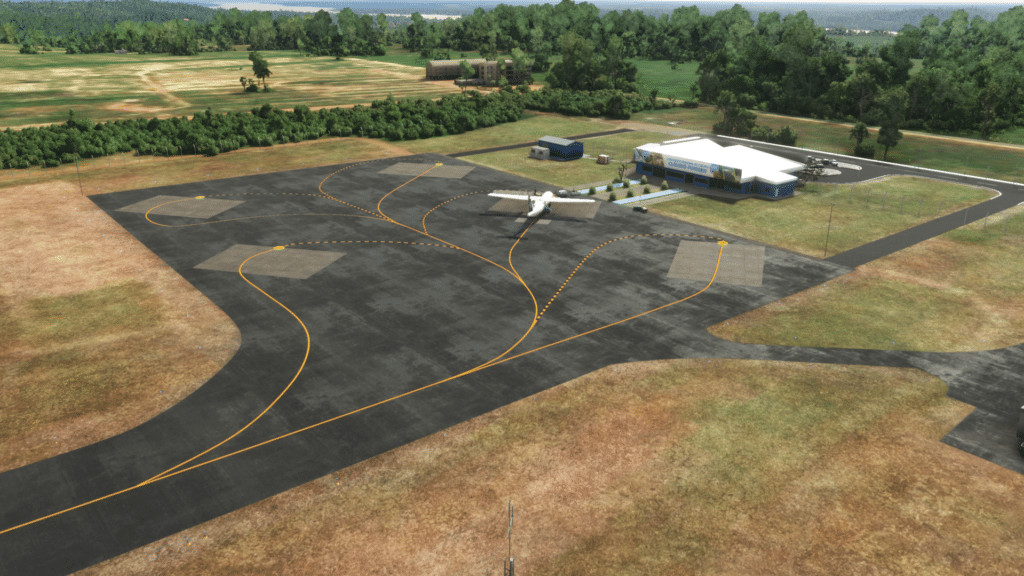 OneHundred Simulations – SBTU Tucurui MSFS at SIMMARKET is a nicely detailed regional airport scenery in Brazil for Microsoft Flight Simulator enthusiasts looking for a destination out of the usual international hubs. The airport recently received a makeover, and this add-on accurately reflects the new design and layout of the airport. Tucurui is a regional airport located in Pará, Brazil, and it receives regular flights from Azul Conecta, connecting Tucurui to Belém via a passenger C208.
This add-on by OneHundred Simulations offers highly detailed and realistic 3D modeled objects with high-quality textures, including PBR textures on all 3D models. The ground layout is also accurately modeled, giving the airport a realistic feel. The actual airport layout has been faithfully recreated to offer a truly immersive experience.
This add-on is a great choice if you're looking for a regional airport in Brazil that is beautifully modeled. You can experience the thrill of flying to this beautiful destination and explore the surrounding areas in stunning detail. So, if you're looking for a quality add-on for your Microsoft Flight Simulator, be sure to check out OneHundred Simulations – SBTU Tucurui Regional Airport MSFS at SIMMARKET.
💻 With Siminstaller = MSFS Auto-Install and Auto-Update via SIMMARKET app
Check also the previous airfields designed in USA for MSFS produced by OneHundred Simulations here.