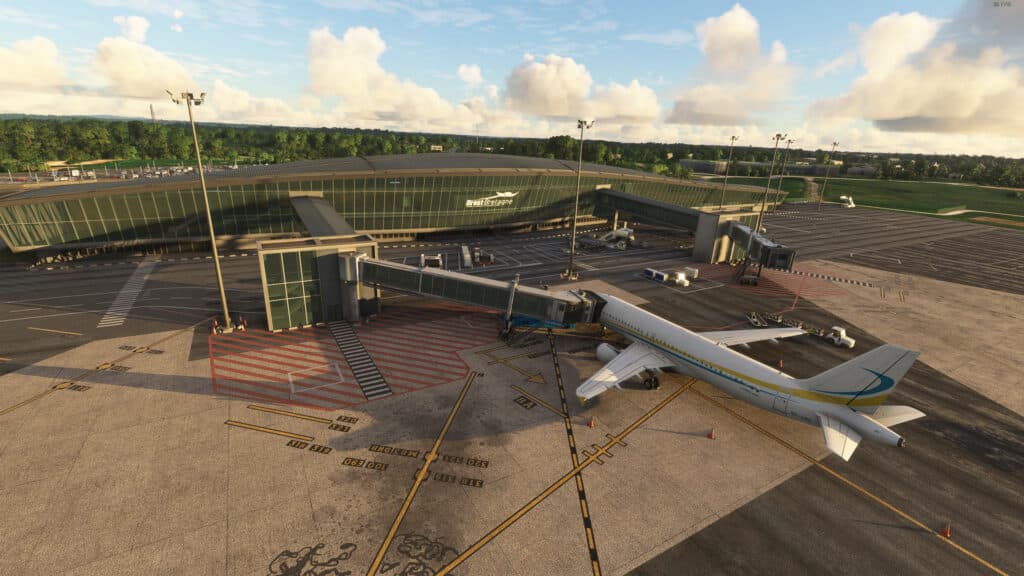 Discover the immersive world of 3DVirtualSim – LFRB Brest-Bretagne MSFS, now available at SIMMARKET! This add-on takes you to the largest airport in the Brittany region of France. With its 3100m runway, the airport serves as a strategic diversion option for wide-body aircraft on transatlantic flights, making it a significant hub. It presents unique challenges, including difficult winter weather conditions and a runway approach that can be mistaken for the nearby Landivisiau base.
Immerse yourself in the highly detailed scenery, featuring 4K PBR textures for realistic building models and even the interior of the main building. The dynamic jetways, although limited to gates 5 and 6 due to SDK limitations, add further authenticity to your experience. The reworked aerial images from IGN match the colorimetry of MSFS Bing images seamlessly, ensuring a visually cohesive environment.
Experience the precision of the runway modeling and custom approach lights, enhancing the realism of your landings. The accurate ground profile of the runway further contributes to the authenticity of the airport. As day turns to night, enjoy the custom night lighting, creating a captivating atmosphere for your virtual flights. Elevate your flight simulation experience with 3DVirtualSim – LFRB Brest-Bretagne MSFS, and explore this bustling French airport in unparalleled detail. Get your copy today exclusively at SIMMARKET.
💻 With Siminstaller = MSFS Auto-Install and Auto-Update via SIMMARKET app