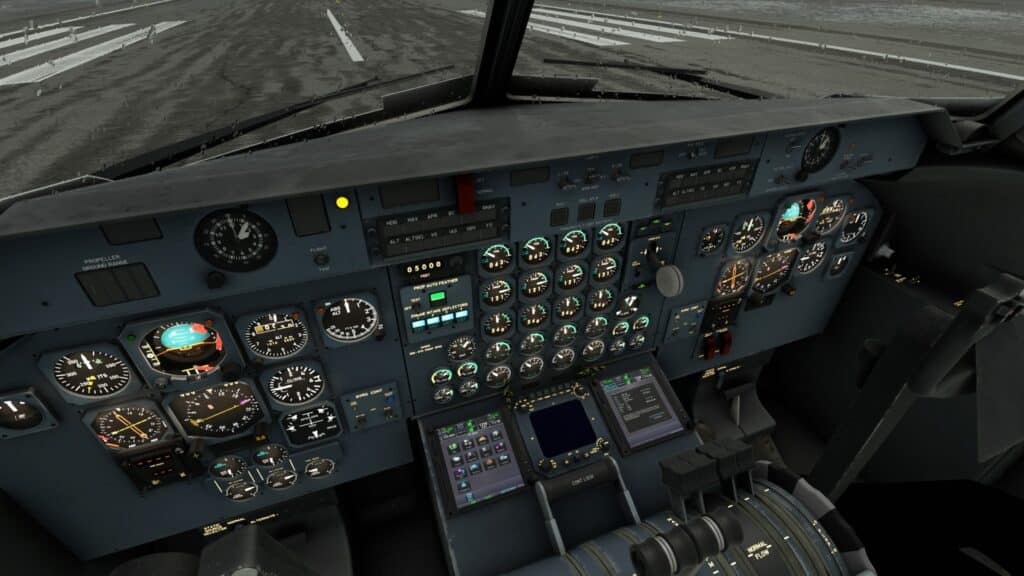 Exciting news from Pilot's and SimWorks Studios! The highly anticipated Dash 7 aircraft for MSFS is nearing its release, and today they have shared some work-in-progress (WIP) screenshots to give us a glimpse of what to expect. The team has been hard at work perfecting the aircraft and ensuring a realistic flying experience for virtual pilots.
One notable update is the inclusion of the TDS GTN installation option, providing enhanced navigational capabilities to users. This addition will further enrich the avionics suite and expand the possibilities for flight planning and navigation. It's a testament to Pilot's and SimWorks Studios' commitment to delivering a comprehensive and immersive aircraft package.
In addition to the avionics enhancements, the team is actively addressing bugs and fine-tuning the behavior of the Dash 7. Their goal is to create a faithful representation of the real-world aircraft, ensuring that the simulation experience aligns as closely as possible with reality. With this dedication to authenticity and attention to detail, virtual pilots can expect a truly immersive and rewarding flying experience.
The release of the Dash 7 is drawing near, and the team estimates that only one more beta cycle is needed before it's ready for launch. The excitement is palpable, and fingers are crossed for a smooth final phase of development. Stay tuned for further updates and be prepared to embark on exciting adventures with the Dash 7 in Microsoft Flight Simulator.