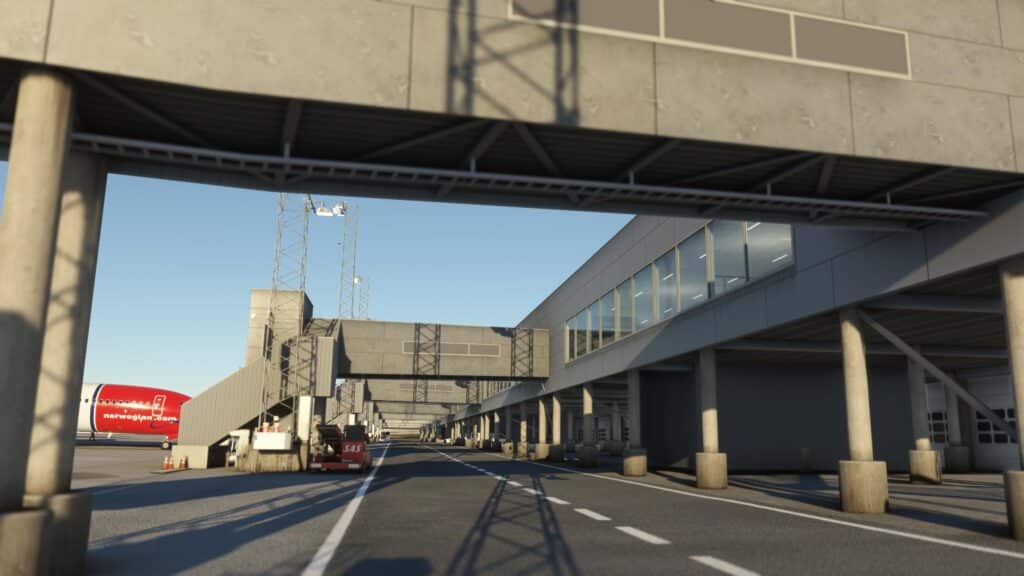 Aerosoft is developing a highly anticipated scenery of Oslo ENGM for Microsoft Flight Simulator (MSFS). This add-on aims to recreate Oslo Airport (ENGM) – the main airport of Norway – with meticulous attention to detail and accuracy. It will feature realistic 3D models of airport buildings, terminals, and other infrastructure, using high-resolution textures to capture the unique architectural features of the airport. The add-on will offer realistic night lighting effects and optimized performance to ensure an immersive experience for virtual pilots.
Aerosoft Oslo ENGM for MSFS promises to deliver a visually stunning and true-to-life representation of Oslo Airport. The developers are focusing on capturing the intricate details of the terminal buildings, runways, taxiways, and other airport facilities. Additionally, the add-on will feature high-resolution ground textures and realistic night lighting effects, creating an immersive experience for day and night operations.
Their last series of preview screenshots reveal detailed interior with a very high level of details with accurate items, like furniture, lights and terminal interior design in 3D, like the famous wooden sculpture of Norway country and the bar lounge Norge.