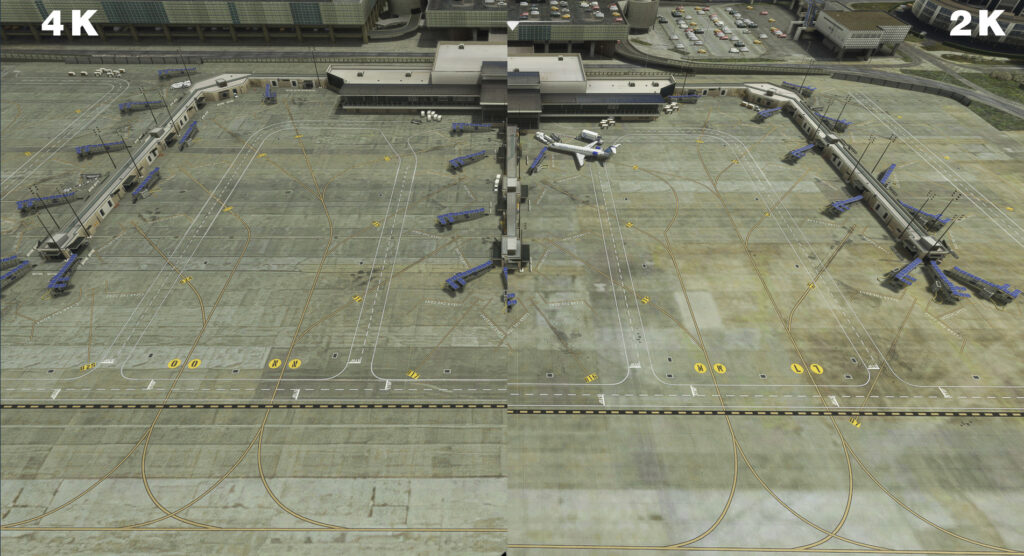 The latest scenery delivered by the popular designers team FSdreamteam has got an update v1.0.2.
KIAH Houston Intercontinental in MSFS can now display 4K textures for the background images. The above screenshot shows the comparison between the 4K option on the half left, and the standard 2K textures applied on the apron on the half right of the screen.
The 4K option is enabled from the CONFIG button for KIAH in the FSDT Installer. Order your new scenery in Texas USA via SIMMARKET.com.