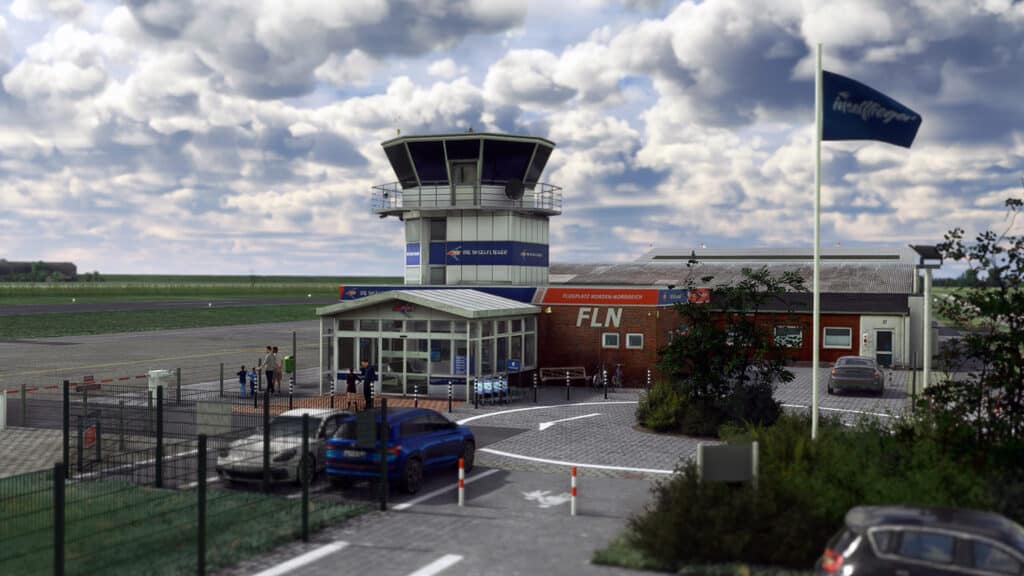 Install the unique airfield in northern Germany of Norden-Norddeich (EDWS) with the MSFS scenery available at SIMMARKET and provided by Aerosoft and Aviation-Sim-Design. It's a nice selection for virtual pilots looking for a detailed airfield for their general aviation activities.
This add-on brings the airfield to life, complete with 3D buildings, realistic PBR textures, and static aircraft with authentic liveries. Enjoy accurate taxiway and runway materials, realistic nighttime lighting, and custom-made aerial views. The scenery also features animations, up-to-date layouts, custom vegetation, and optimized performance for an immersive and visually stunning experience.
Immerse yourself in the role of transporting personnel and materials to offshore wind farms as you explore Norden-Norddeich. Operated by FLN FRISIA, the airfield serves as a gateway to the East Frisian Islands, with scheduled flights using the Britten-Norman BN-2 Islander. The challenging crosswind conditions on the north-to-south-oriented runway add excitement to your landing maneuvers. With Aerosoft's Norden-Norddeich scenery, you can discover the realism and beauty of this important access point and experience the unique atmosphere it offers.
Get ready to embark on exciting journeys to the East Frisian Islands and experience the challenges of operating in this northern German location with Aerosoft Norden-Norddeich scenery for MSFS, available now at SIMMARKET.