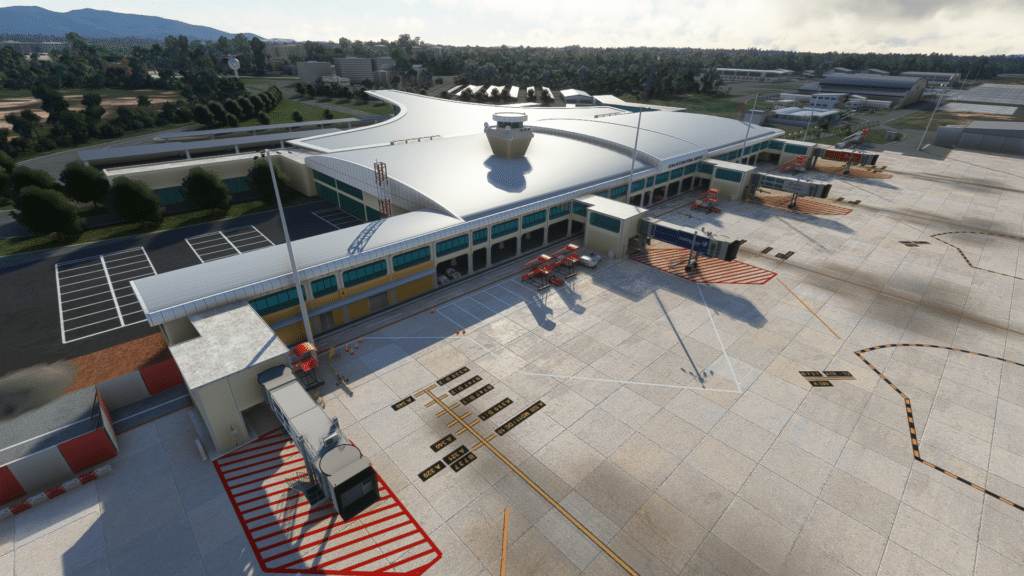 SIMMARKET invites you to fly in Malaysia to enjoy Shadescene – Johor Bahru Senai Intl Airport MSFS. With its detailed terraforming, custom scenery objects, and animated radar tower, the airport is authentically replicated in Microsoft Flight Simulator. The package also includes features like custom jetways, moderate terminal interior details, hand-placed taxiways, and a runway light system.
Senai International Airport, managed by Senai Airport Terminal Services Sdn Bhd, is the only privately managed public airport in Malaysia. It can handle up to 4.5 million passengers and 80,000 tons of cargo per year. Equipped with a 3,800-meter Category 4E runway, the airport accommodates a wide range of aircraft, including large jets like the Airbus A350 XWB and the Boeing 777.
The add-on provides a visually stunning experience with its hand-crafted ground markings, textures, and full day/night lighting. With four airlines operating at Senai International Airport, serving domestic and international destinations, pilots have a variety of routes to explore. Shadescene – Johor Bahru Senai Intl Airport MSFS offers a high-quality, immersive flight experience for aviation enthusiasts and pilots in Microsoft Flight Simulator. Visit SIMMARKET today to discover this incredible add-on and take to the skies in Johor, Malaysia.
💻 With Siminstaller = MSFS Auto-Install and Auto-Update via SIMMARKET app