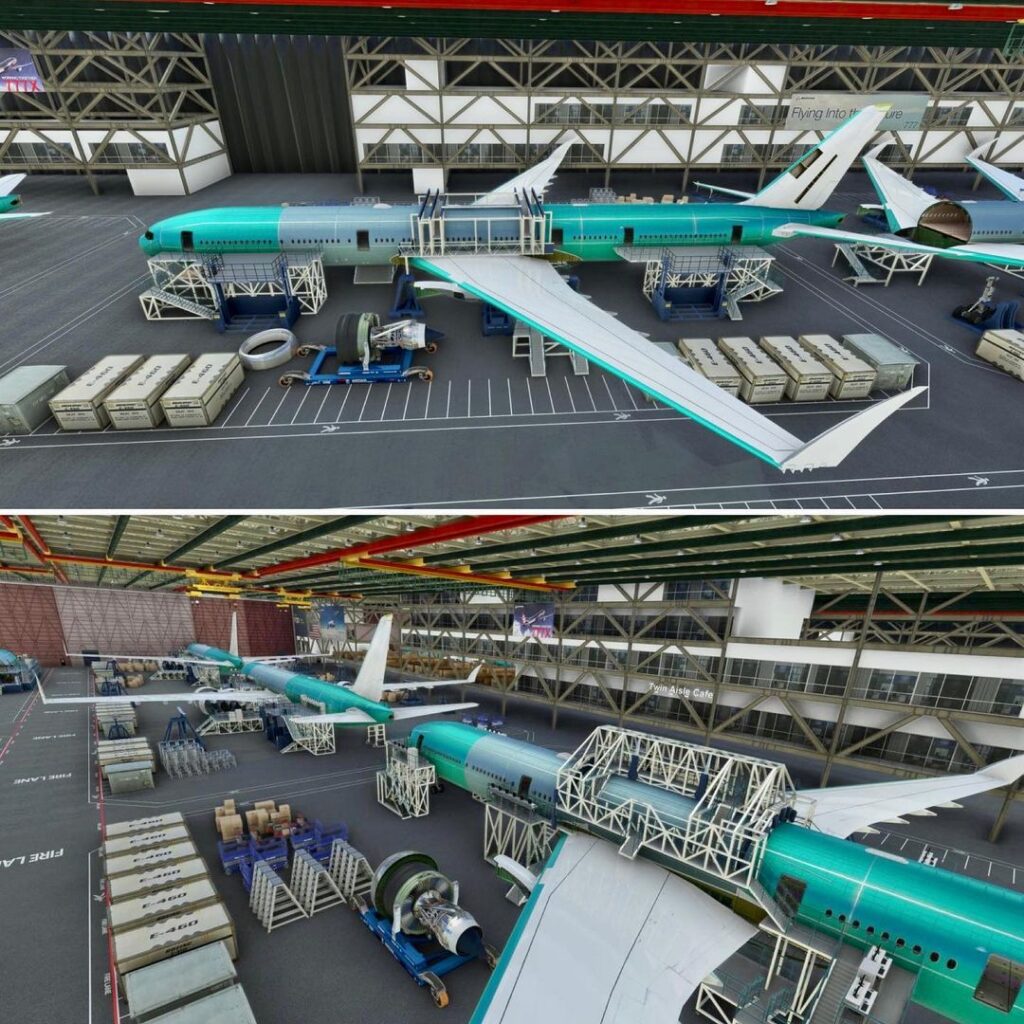 Drzewiecki Design, renowned for their exceptional scenery add-ons, shares more preview screenshots of their next masterpiece – KPAE Paine Field for Microsoft Flight Simulator. Paine Field is a major airport located north of Seattle in Washington, USA, that the designers will bring to life with stunning details and unparalleled realism.
Their preview offers an exciting glimpse into what promises to be an exceptional airport scenery for Microsoft Flight Simulator. With its excellent attention to detail, custom terrain, numerous Boeing models and optimization for smooth performance, this add-on is set to elevate the airport realism in MSFS.
The KPAE Paine Field scenery is sure to capture your imagination and leave you eager to explore the virtual skies in and around this iconic airport. Stay tuned for the official release and get ready to embark on an unforgettable aviation adventure!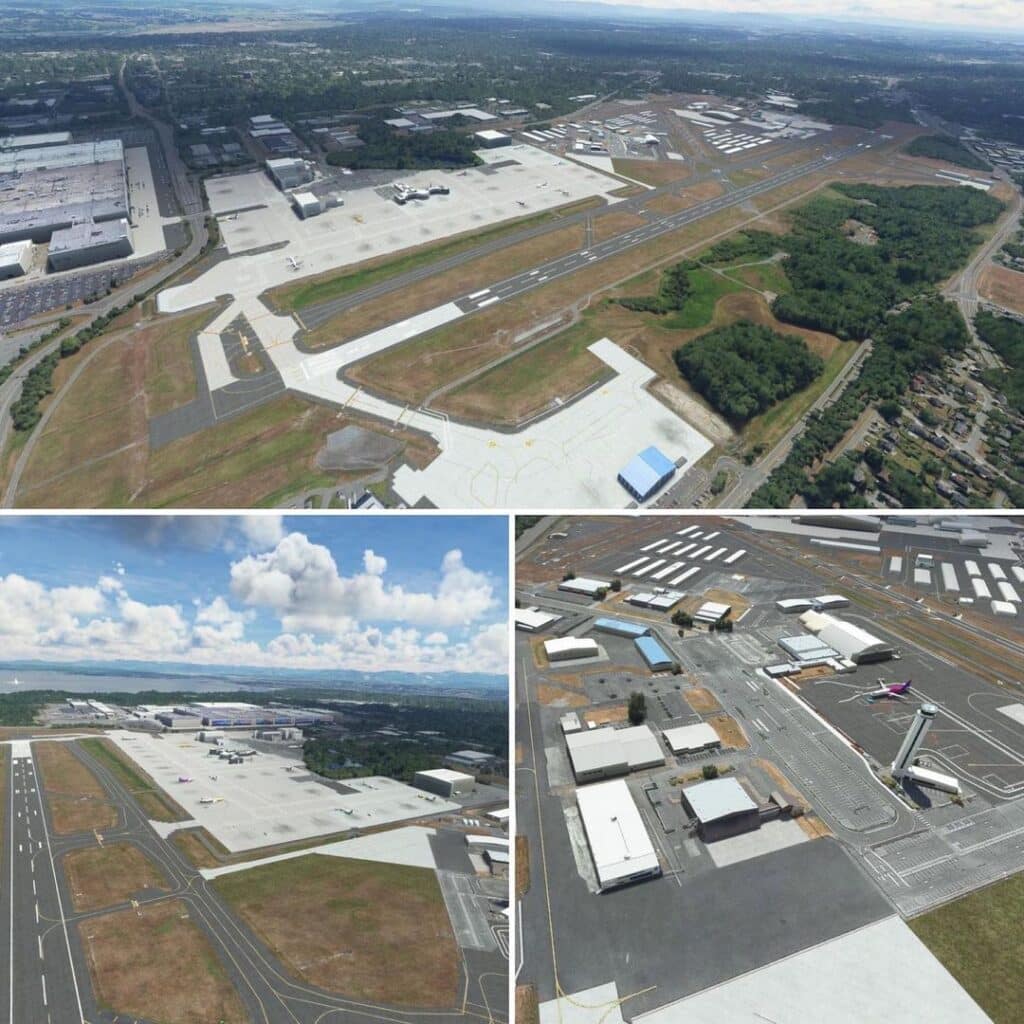 All the latest Drzewiecki Design productions for MSFS are at simMarket :