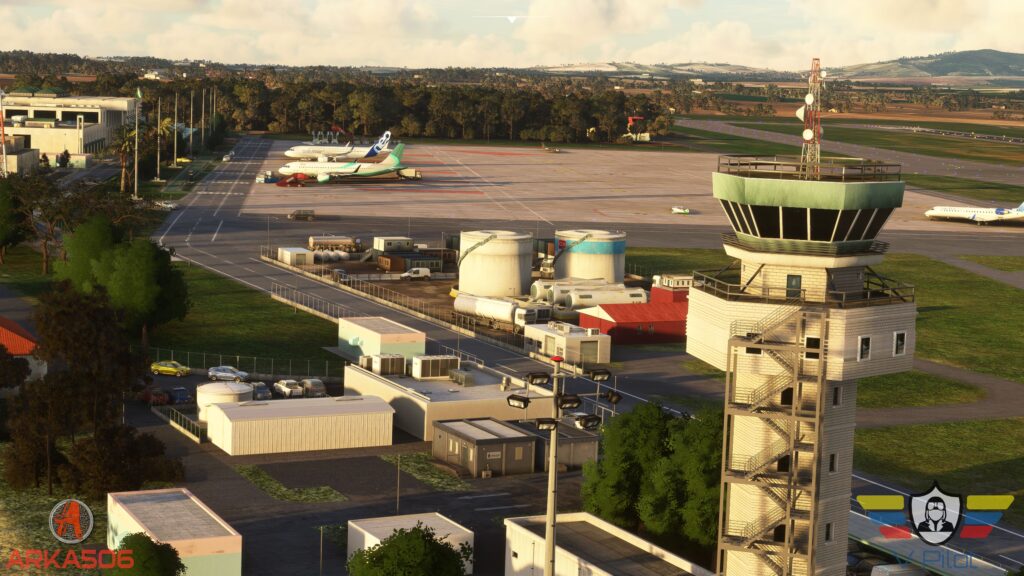 SIMMARKET is happy to welcome V Pilot Designs, a new scenery designer for MSFS who introduced Jerez Airport (LEJR) MSFS, available with our Siminstaller technology for automatic install in the simulator. This is a highly detailed add-on that brings to life the modern airport of Jerez de la Frontera in Andalusia region, in the south of Spain with its 3D modeled buildings, terminals, hangars, taxiway, and parking markings.
Enjoy the immersive experience of dynamic lighting, antennas, car parking lots, and fuel areas with tanks, adding authenticity to your flights.
V Pilot Designs has left no stone unturned in recreating Jerez Airport's realistic features, including control towers and INAER hangars. Despite its intricate details, this scenery remains frame rate friendly, ensuring a seamless and smooth flying experience. As a gateway to Southern Spain, Jerez Airport connects travelers to both international and domestic destinations, making it a vibrant hub for aviation enthusiasts and pilots alike. Additionally, the airport houses FTE Jerez, a renowned flight school located at the airport's old military barracks, offering an excellent opportunity for aspiring aviators to develop their skills.
Don't miss the chance to explore the wonders of Jerez Airport with V Pilot Designs' masterpiece. Get your copy now at SIMMARKET.
💻 With Siminstaller = MSFS Auto-Install and Auto-Update via SIMMARKET app