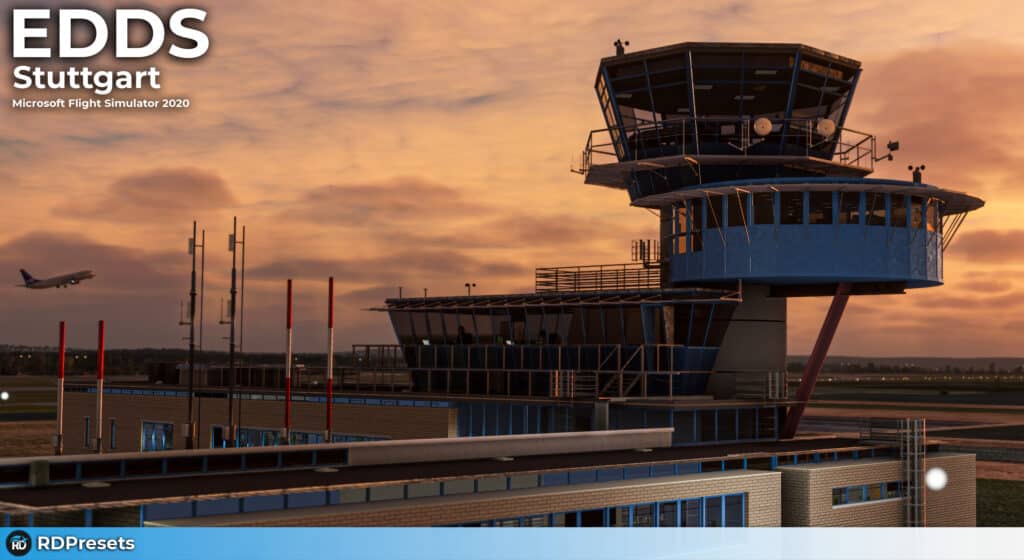 Introducing EDDS Stuttgart International Airport for Microsoft Flight Simulator, a remarkable addition developed by RDpresets available on SIMMARKET. This highly detailed rendition of Stuttgart Airport offers an unparalleled level of realism, meticulously crafted using the latest 3D modeling and scenery development technologies.
Every corner of the airport, from the bustling terminals to custom ground and building modeling, has been faithfully recreated, allowing virtual pilots to immerse themselves in an authentic aviation experience.
Stuttgart International Airport, with its rich history dating back to 1939, is the sixth busiest airport in Germany, having handled an impressive 11 million passengers and 85,600 total flights in 2022. In 2023, it serves as a hub for prominent airlines like Condor, Eurowings, and TUI Fly Deutschland, providing a dynamic and diverse range of aircraft types and destinations for virtual aviators to explore. Capital of Baden-Württemberg Lander, EDDS Stuttgart Airport offers the opportunity to discover this major German airport in stunning detail and embark on a variety of exciting virtual journeys.
With EDDS Stuttgart International Airport in your MSFS collection, you can unlock endless possibilities for virtual aviation adventures. Explore domestic and international routes, relish the thrill of takeoff and landing, and experience the magic of flight simulation like never before. Head to SIMMARKET today and make EDDS your next virtual destination to cross Germany, Europe, or even fly international to another continent !
💻 With Siminstaller = MSFS Auto-Install and Auto-Update via SIMMARKET app