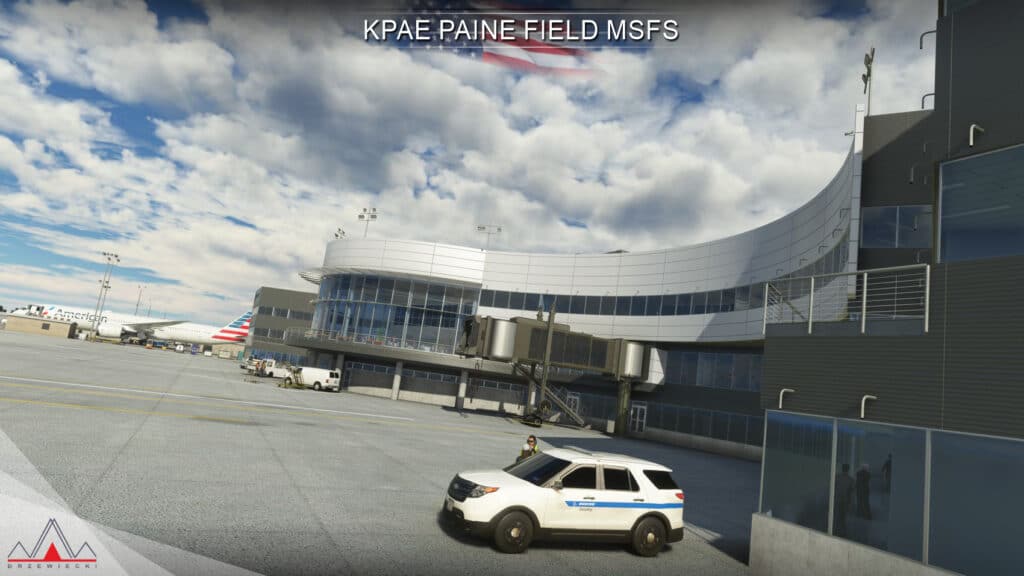 Welcome the aviation marvel of the Pacific Northwest with Drzewiecki Design's KPAE Paine Field MSFS for Microsoft Flight Simulator. This highly detailed scenery transports you to Paine Field International Airport, nestled between Mukilteo and Everett in Washington state. It's a historically rich airport with roots dating back to the 1930s and is famed for housing the Boeing Everett Factory, the largest building in the world by volume.
The scenery boasts a plethora of features, including dual runways for various aircraft sizes, a captivating animated Boeing 777X assembly line, and a bustling atmosphere brought to life with animated people and vehicles. Inside the terminal buildings, hangars, and control towers, you'll find performance-friendly interior modeling, and the addition of custom animated jetways and sounds enhances the immersion. With an FPS-friendly design, high-quality night textures, and compatibility with GSX Pro, this scenery package offers a seamless and captivating flight experience.
KPAE Paine Field MSFS is not just a stunningly detailed airport; it's a gateway to explore the aviation heritage and thriving industry of the Pacific Northwest. Whether you're a seasoned pilot or new to flight simulation, this scenery provides an opportunity to explore the region's aviation history and beauty, making it an essential addition to any flight simulator enthusiast's collection. Get ready to take off and discover the charm of Paine Field – purchase your copy now on SIMMARKET.