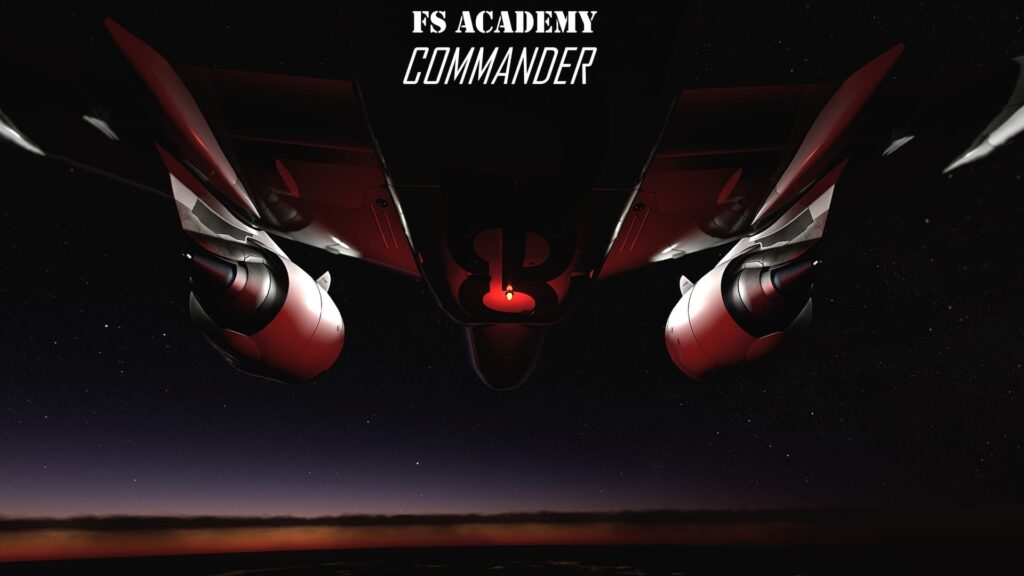 A new product van FS Academy,
Keep your cool in the face of adversity. FS ACADEMY – COMMANDER will arm you with the framework to deal with anything fate throws your way, made by a real airline Captain.
Including emergency landings, system malfunctions, hazardous weather and more, COMMANDER will present you with challenging and authentic scenarios that will stretch your abilities. Use real-world procedures and techniques to manage a wide range of scenarios that push you to the limit.
​Forge a robust failure handling process that enables you to calmly and methodically work through the task at hand, no matter what aeroplane you are flying, that will stay with you throughout your flying career.
​Know what to do when the engine stops turning. Stay in control when your instruments freeze. Survive a dangerous ash cloud encounter. Deal with a landing gear malfunction and then go your own way and make your own decisions, putting everything you have learnt to the test.​
It's time to level up and step into the shoes of the Commander. Feel the weight of responsibility from the four stripes on each shoulder.
12 new missions to test your Skills !
More info about this masterpiece on the website.