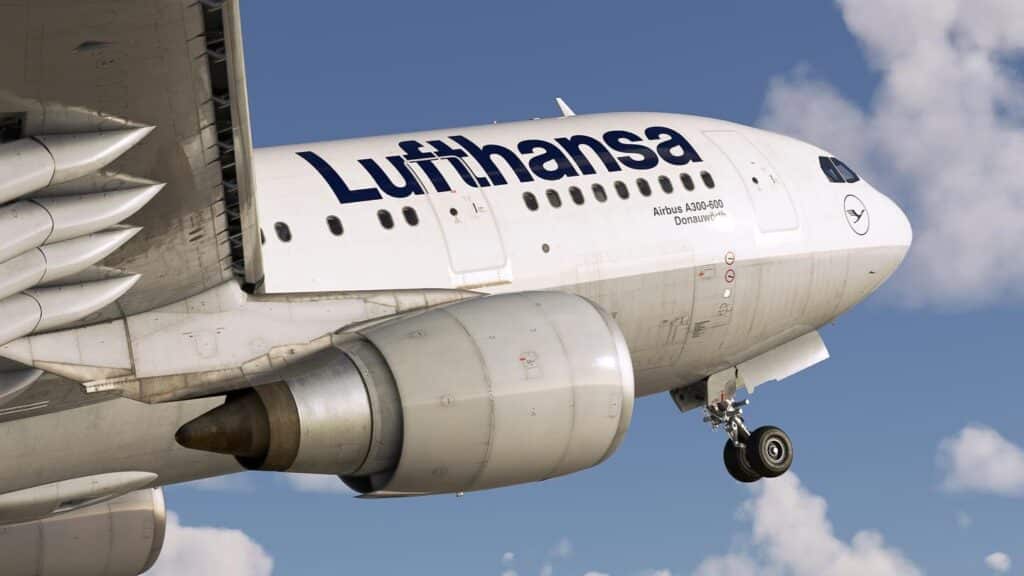 The A300-600 is a wide-body twin-engine aircraft, and iniBuilds is putting a strong emphasis on replicating its real-world counterpart with precision.
The Airbus A300-600 holds a special place in aviation history as the world's first twin-engined widebody airliner. Its introduction revolutionized long-haul air travel, making it more efficient and accessible. By bringing this iconic aircraft to MSFS, iniBuilds is allowing virtual pilots to relive a piece of aviation history while enjoying the advanced features and capabilities of modern flight simulation.
The first development updates shared by iniBuilds were focused on the freither version, and we can now discover 3 new screenshots of the passengers variant in Lufthansa livery. More airlines paintschemes will be included for free. Remember that in difference to the A310 delivered for free by iniBuilds and sponsored by Microsoft for the Microsoft Flight Simulator franchise 40th anniversary, this upcoming A300-600 for MSFS will be a payware add-on.