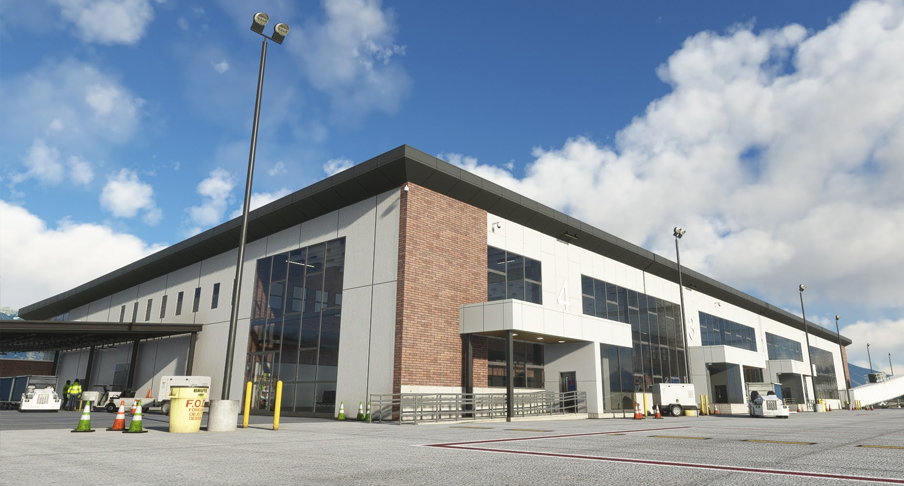 Verticalsim's KPVU Provo Municipal for Microsoft Flight Simulator available on SIMMARKET is a nice addition for virtual pilots seeking a captivating and challenging airport experience in Utah. This add-on offers a remarkable depiction of Provo's unique circle-to-land RNAV approach into Runway 13, combining both a thrilling challenge and breathtaking scenic views.
As a hub for Allegiant Airlines, it serves as a fantastic starting point for exploring a variety of West Coast destinations, all within reach from PVU's pristine, brand-new terminal. For those who prefer different aircraft types, whether Honda Jets, Vision Jets, or general aviation planes, KPVU has you covered with two spawnable hangars and numerous flight schools to choose from.
The attention to detail in KPVU Provo Municipal is truly outstanding. With animated passengers and a meticulously recreated 1:1 terminal interior, you'll feel fully immersed in the airport environment. The 2023 airport layout, high-definition texturing with PBR mapping, custom taxiway signage, obstruction lights, and more, contribute to a visually stunning and realistic simulation experience. Additionally, the custom orthophoto scenery, proper AI routing, and ATC network integration ensure that the airport operates seamlessly, making your flights to and from KPVU a truly exceptional experience with minimal performance impact thanks to the use of parallax and LODs.
KPVU Provo Municipal by Verticalsim is an incredible add-on that will enhance your MSFS experience and provide countless opportunities for exploration, challenging approaches, and stunning visuals in this beautiful part of the West Coast. Don't miss out on this opportunity to bring Provo to life in your flight simulator.
💻 With Siminstaller = MSFS Auto-Install and Auto-Update via SIMMARKET app