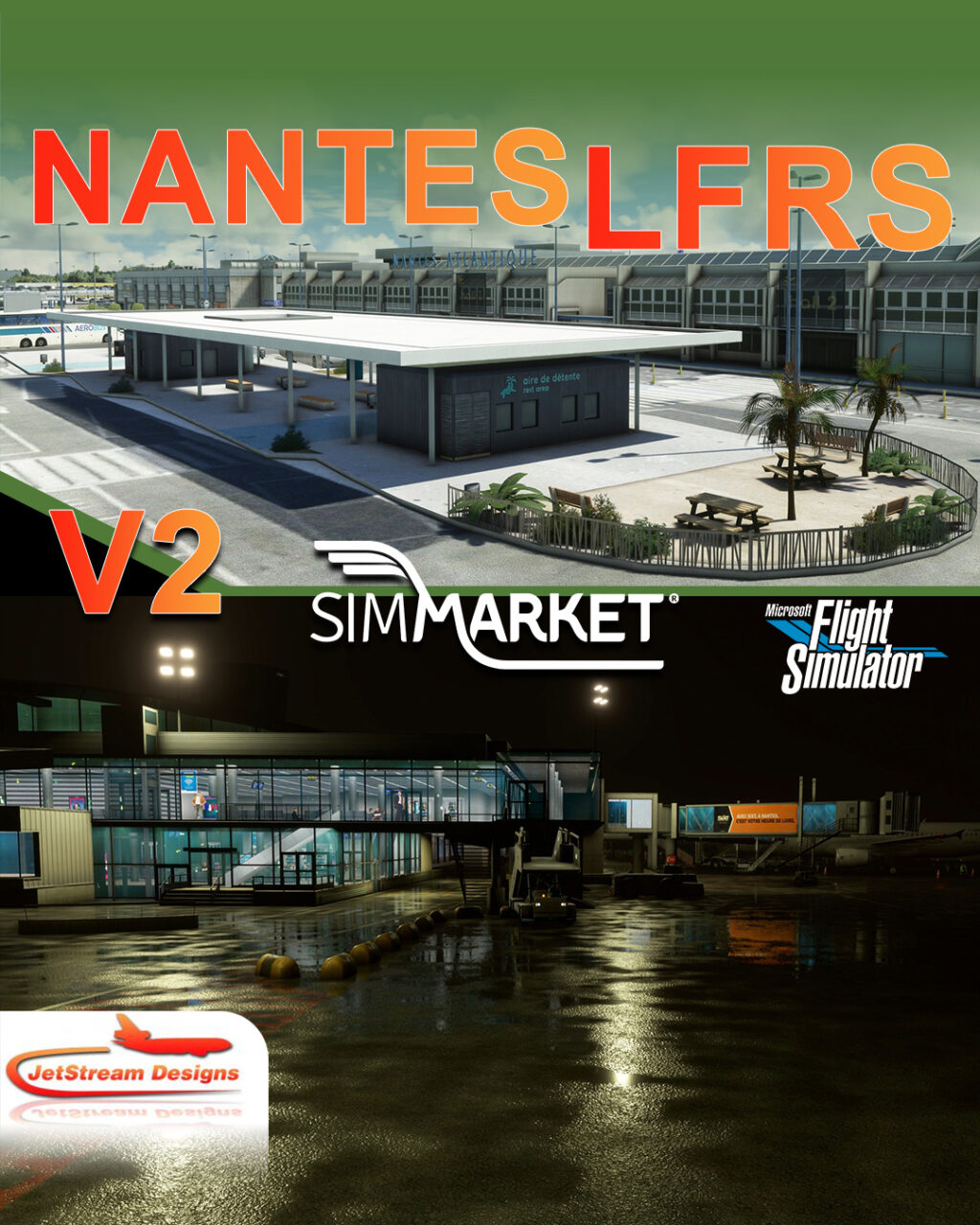 Jetstream Designs has unveiled a major and free update, version 2.0, for the LFRS Nantes Atlantique airport in Microsoft Flight Simulator. This update introduces a host of enhancements, including newly added buildings, revamped ground textures, and improved visuals for PC users with 4K textures on selected models. The airport's building textures have also been upgraded with Ambient Occlusion, providing a more realistic and visually pleasing environment. Additionally, the AFCAD data, crucial for aircraft positioning, has been refined to improve navigation around the airport.
Version 2 changelog :
all new recently built buildings are included (yes, even the giant Hellfest guitar 😉 )
brand new ground, with new textures and updated parking positions
new 4K textures on selected models (PC version only)
improved buildings textures with new Ambient Occlusion
improved "AFCAD"
new SIXT adverts on the jetways
Customers who already own the LFRS Nantes scenery can access this update for free. To fully maximize the experience, Jetstream Designs recommends enabling photogrammetry and installing the City Update II: France. Furthermore, they have committed to delivering more updates, like earlier this year for Paris Orly LFPO in MSFS, and soon with Milano Linate LIML being the next airport in line to receive an update, free of charge for current customers. This dedication to improvement highlights Jetstream Designs' commitment to enhancing the flight simulation experience.
In conclusion, the LFRS Nantes Atlantique MSFS V2 Update by Jetstream Designs is a significant leap forward in creating a more immersive and authentic virtual aviation experience. This update promises to provide a remarkable and true-to-life experience for flights to and from Nantes Atlantique. Enjoy your flights with these exciting enhancements!