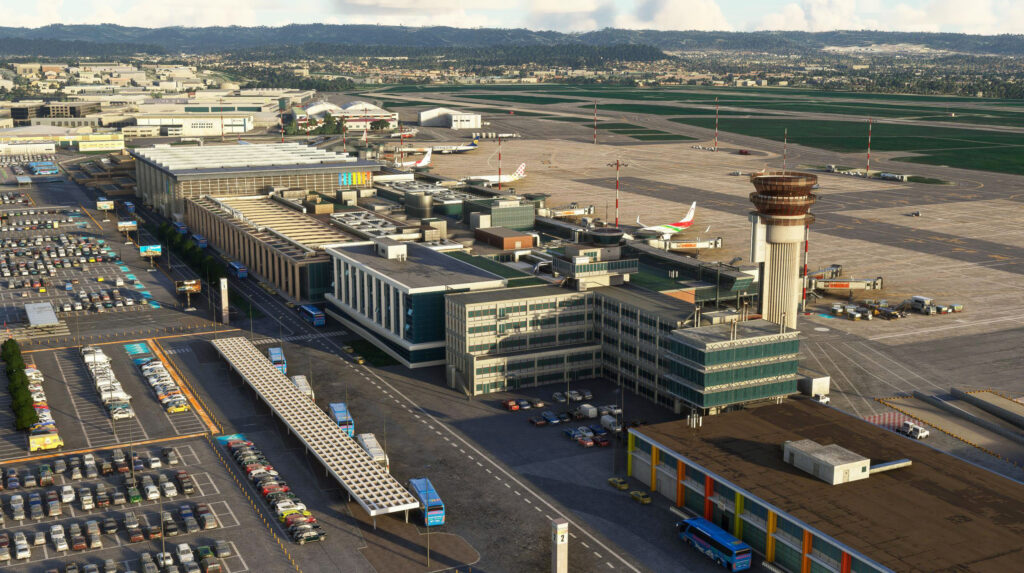 The Beautiful Model Of The World – LMFL Marseille Provence add-on for Microsoft Flight Simulator is available on SIMMARKET offers a stunning and highly detailed representation of Marseille Provence Airport (IATA: MRS, ICAO: LFML) in the Provence-Alpes-Côte d'Azur region of France, including the new Terminal 1 in 3D.
This airport is known for its strategic location, serving as a gateway to various destinations in the region, from Gap to Arles and from Toulon to Avignon. The package features the new Terminal 1, providing a realistic and immersive experience for virtual pilots.
In addition to the accurate representation of the airport's infrastructure, the Beautiful Model Of The World – LMFL Marseille Provence add-on boasts realistic night lighting, which enhances the airport's appearance during nighttime flights. The attention to detail extends to the parking lot and other essential facilities, ensuring that the airport feels true to life in the MSFS environment. This add-on is perfect for those looking to enhance their flight simulation experience and explore the beauty of Marseille Provence Airport.
As the fifth busiest French airport for passenger traffic and the third largest for cargo traffic, Marseille Provence Airport is a key transportation hub in the region. With this add-on, you can explore and experience the airport like never before, making it an excellent addition to your MSFS collection. Virtual pilots will enjoy to see the detailed parking lot of this airport if you fly low. Use it as a stop in your flights between Corsica or other mediterranean airport and Paris for example, or just for a quick flight from another regional airport in France to land on this important hub near the Mediterranean Sea and experience the final approach over the Lagoon of Berre with the runway threshold surrounded by the water. Get your copy today of BMOTW – Marseille Provence MSFS here.
💻 With Siminstaller = MSFS Auto-Install and Auto-Update via SIMMARKET app