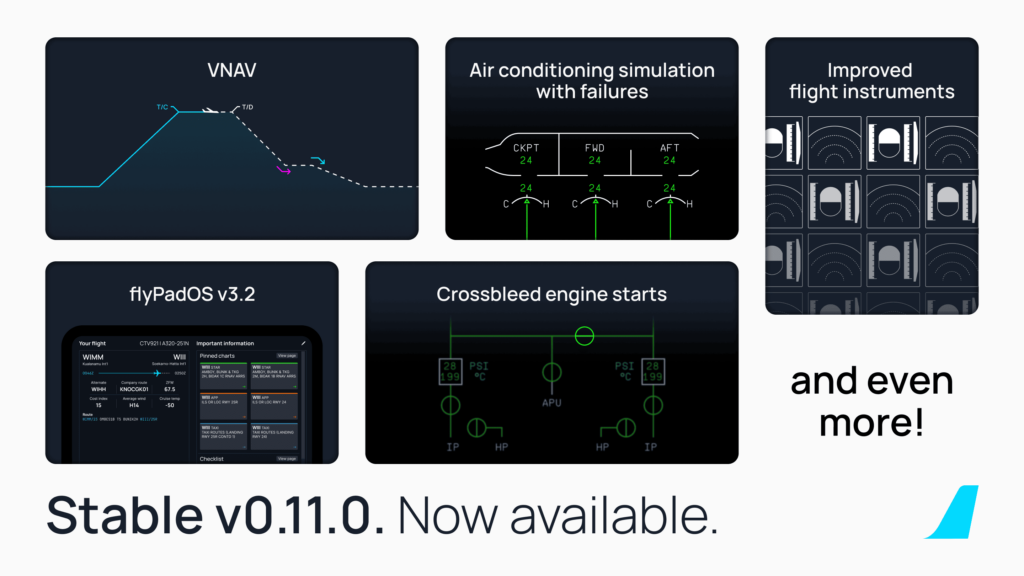 The FlyByWire team has just released Stable Version 0.11.0 for the freeware A32NX aircraft in Microsoft Flight Simulator. This update brings significant improvements and new features to enhance your flight simulation experience. One of the most notable additions is the introduction of Vertical Navigation (VNAV), which allows for more advanced navigational capabilities during your flights. This feature will enable you to plan and execute vertical profile navigation, providing a more realistic and immersive experience.
Additionally, the FlyByWire team has focused on refining crucial flight instruments, enhancing the Flight Management System (FMS) with comprehensive updates, and introducing realistic simulations of systems like cross bleed engine starts and air conditioning. These improvements aim to make the A32X in MSFS even more true to life, offering a more authentic flying experience.
FlyByWire has also upgraded the flyPadOS with more reliable weather data from NOAA and added new functionality and cosmetic enhancements. This means you can now access more accurate and up-to-date weather information for your flights. It's clear that the Stable Version 0.11.0 is a significant step forward for the A32X in MSFS, providing a more immersive and realistic experience for flight enthusiasts.
To explore all the details and features included in this update, you can refer to the official FlyByWire website: FlyByWire Stable Version 0.11.0 Details.
Please note that throttle calibration is required, so make sure to set up your controls properly to take full advantage of these improvements. Happy flying!