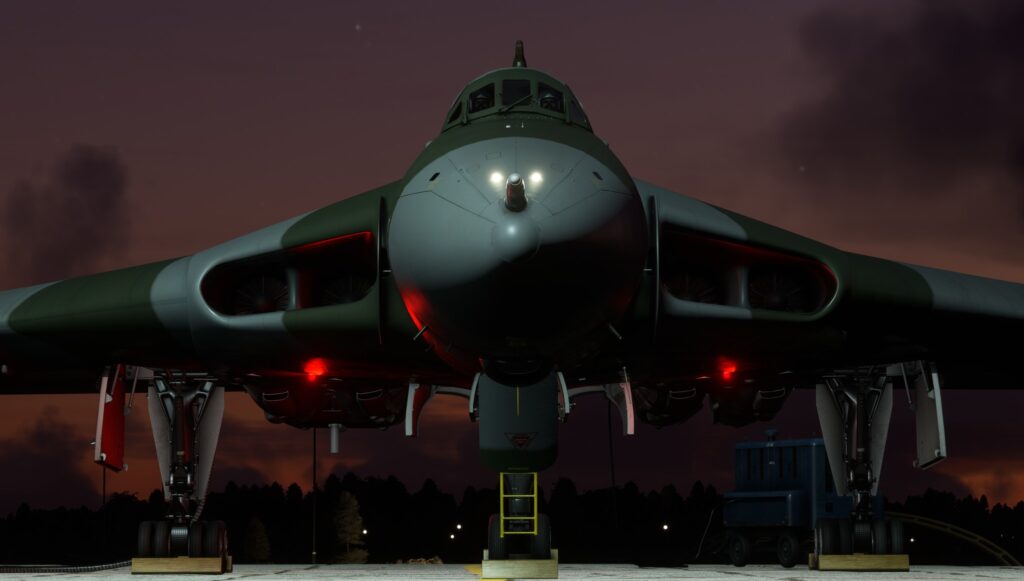 Just Flight's Avro Vulcan for Microsoft Flight Simulator is gearing up for release, and the latest development update sheds light on the exciting progress made in the past week. While the highly anticipated sound preview video is temporarily withheld for perfection, the team assures enthusiasts that this delay won't impede progress in other areas.
Significant work has been dedicated to enhancing interior and exterior lighting, with newfound reference materials enabling precise simulation of cockpit lights and controls. The exterior lighting, managed by eight switches on the right console, includes unique features like the "blowback" function for landing lights, retracting automatically if airspeed exceeds 180 knots.
Noteworthy improvements extend to the Electronic Flight Bag (EFB), where the Aircraft app has undergone substantial enhancements for ease of use. The app now segregates options into menus, allowing users to control various aspects such as simulation settings, equipment toggling, fuel management, and radio operation.
The Fuel menu introduces the ability to simulate Air-to-Air refuelling operations, even though tanker and receiver aircraft won't be visible in the simulator. Additionally, the inclusion of a Radio menu is a recent quality-of-life addition, streamlining radio panel access in the cockpit. The update concludes by hinting at future video updates, promising an immersive showcase of the Vulcan's features as it approaches release.
Explore Just Flight products catalogue at SIMMARKET