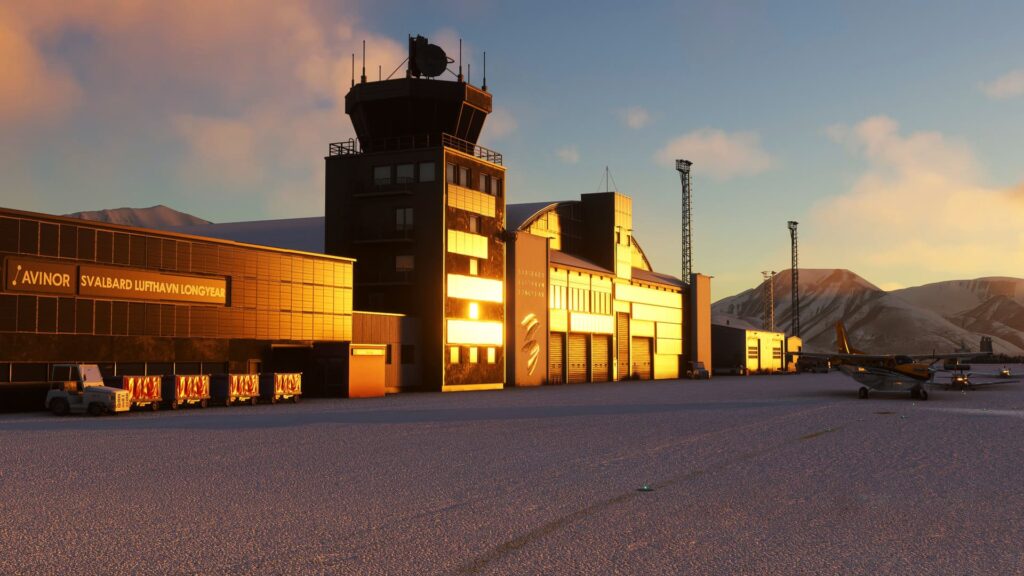 Above is a send in picture of the week's screenshot challenge of the release from World Update 15. Nordics & Greenland. This region contains some of the most stunningly beautiful natural scenery found anywhere in the world, and the team is thrilled to enhance the area in Microsoft Flight Simulator with higher resolution Digital Elevation Models (DEM), new hand-crafted points of interest and bespoke airports, and additional Discovery Flights, Bush Trips, and Landing Challenges. You can see the full list of new content in this forum post here. World Update 15 is available as a FREE download from the in-sim Marketplace.
You can see the Trailer also again here:
And a few day's ago there was the release of the Local Legend 13: "Saab B 17A"
The B 17A, a Swedish single-engine, two-seat dive bomber, traces its lineage to the birth of Saab (Svenska Aeroplan AktieBolag), one of the world's leading aerospace and defense firms. The Saab 17, of which the B 17A is a derivative, was the first aircraft produced by Saab, and as such, it was integral to the early growth of the company.
And here is some more info about the Release Notes of version 1.35.14.0 (Sim Update 14 Beta). For more information about this weekly development, click here.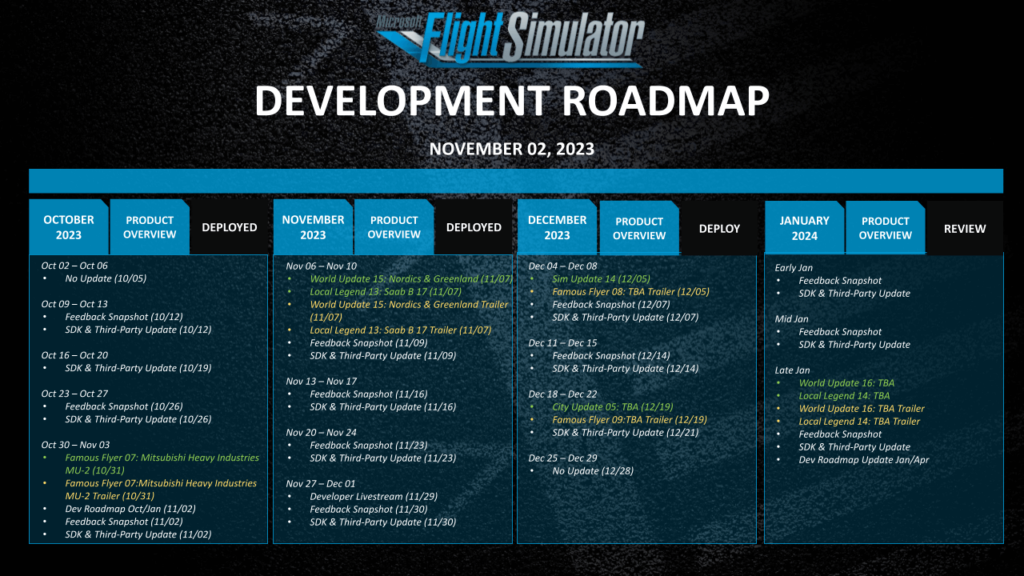 And as a dutch writer for simFlight, a extra attention to Schiphol Airport (EHAM). A Lovely / perfect scenery for in MSFS from the FlyTampa Developers. It's also available for the Xbox Pilots now.
See also the Promo Video:
Schiphol is the Netherlands' premier international gateway, and one of the busiest airports globally. Today, Schiphol features an impressive number of six runways, five of which serve its commercial operations. The furthest runway, Polderbaan, is situated a full 5km from the main terminal, demanding a taxi time of fifteen minutes, featuring its independent control tower system.
Despite its singular terminal design, Schiphol is in a perpetual state of expansion and taxiway reconfiguration, solidifying its reputation as one of the world's most complex airports. The dense urban surroundings offer thrilling approaches, while an array of elevated taxiway bridges provides captivating ground-level perspectives.
FlyTampa Amsterdam DLC includes Schiphol airport in its entirety, based on the current 2023-2024 layout, and a large array of local detail using high-definition PBR materials. Beyond catering to commercial traffic, the DLC meticulously details airplane spotting zones, public spaces, hangars, cargo facilities, general aviation, and operational centres.